One of my favorite parts of the security awareness demonstration I give, is the live man-in-the-middle attack. Mainly because it always yields good reactions of people in the audience who then realize why it is that they should be careful on public WiFi's, note the security signs your browser gives you and why HTTPS is better than HTTP.
I have been considering buying a WiFi Pineapple for a while to play around with and spice up my live demonstration. After seeing Troy Hunt use his Pineapple live during one of the Hack yourself first (YouTube) workshops this summer in The Netherlands, I decided to finally order a WiFi Pineapple NANO Tactical Elite.
WiFi Pineapple, how does it work?
So, what does this WiFi Pineapple actually do that makes it so awesome?
Auto connecting devices
Many smartphones, laptops, tablets, IoT devices, etc. use network software that automatically connects to access points to which they have logged on before. If you own a smartphone, you probably don't need to enter your password to connect to your home WiFi network whenever you arrive at home. Your smartphone will attempt to connect automatically, using its stored credentials to logon.
Your Smartphone knows the SSID (Service Set Identifier, the unique identifier of a Wireless local network, or the name of your WiFi network) of the networks it connected to before. Your device will attempt to connect to a network as soon as you turn on the device's WiFi, or reconnect when you lose connection to a WiFi network.
Pineapple sandwich
Let's say you're in a crowded Starbucks with people connected to the WiFi network called "Starbucks Free WIFI". Devices that know this SSID and are in range, will automatically attempt to connect to it.
For an attacker, the WiFi Pineapple can create a rogue access point with the same SSID "Starbucks Free WIFI". It will then allow access to anyone trying to connect to it and be a man-in-the-middle for that person's Internet connection.

This was just one of the many possibilities of the WiFi Pineapple's network arsenal. I will be writing about other tricks up its sleeve in followup blog posts. In this article I will focus on setting up the device to work with Windows 10.
Unboxing the WiFi Pineapple NANO Tactical Elite
Below is a picture I took of the contents of the package that arrived in the mail.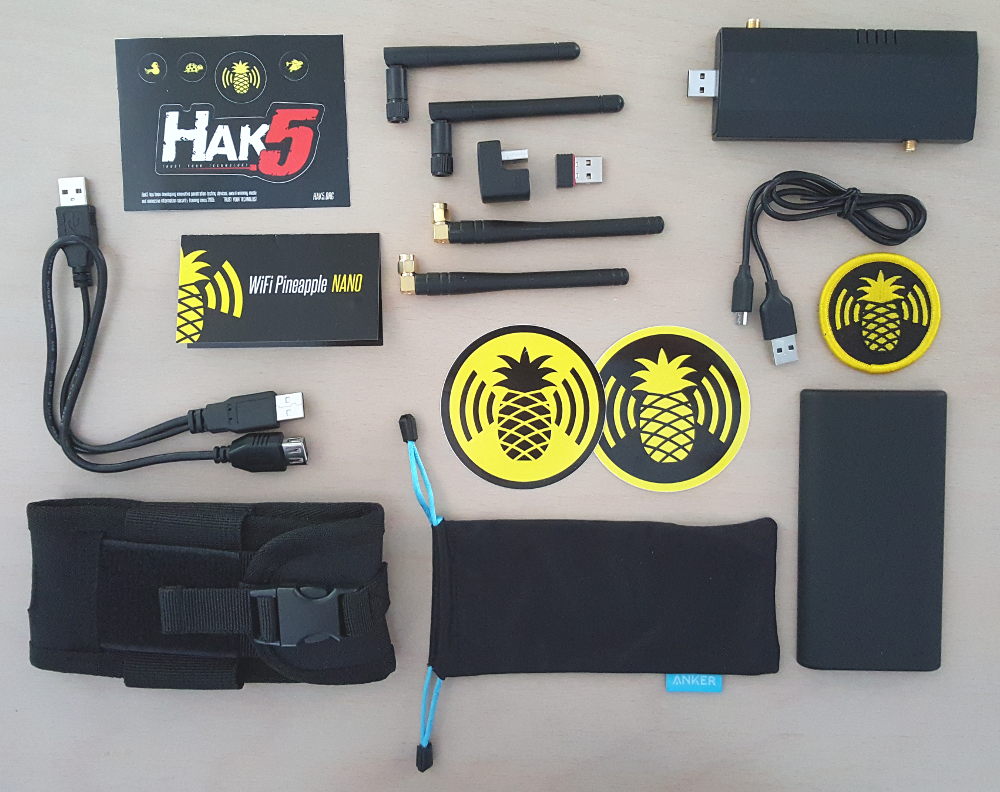 Browse to http://172.16.42.1:1471 (Only Chrome and Firefox are officially supported).
You will be greeted with the welcome screen: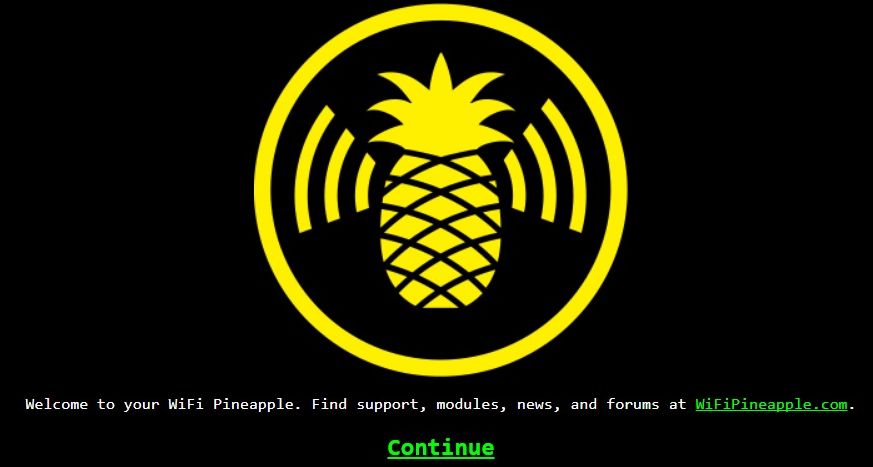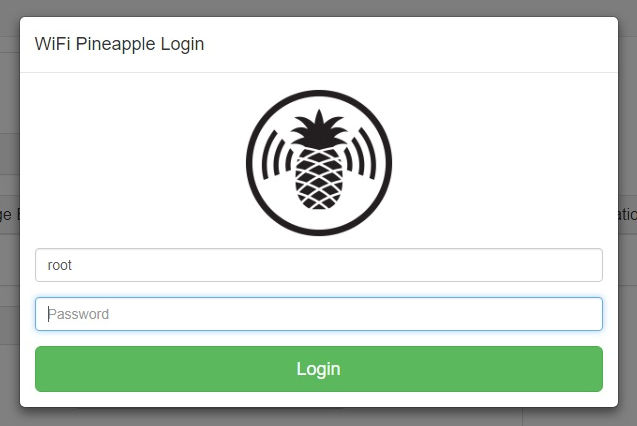 Connect the WiFi Pineapple to the Internet
Now the setup is complete, the Pineapple needs to be able to connect to the Internet. This chapter will cover the details to setup Internet connection sharing and allow the Pineapple to connect to the Internet through your Windows machine. I'll describe the procedure for Windows 10, but it shouldn't be that hard to translate these steps to other Windows versions.
Click the network icon in your system tray (lower-right corner on your screen next, to the system time) and then 'Network settings'.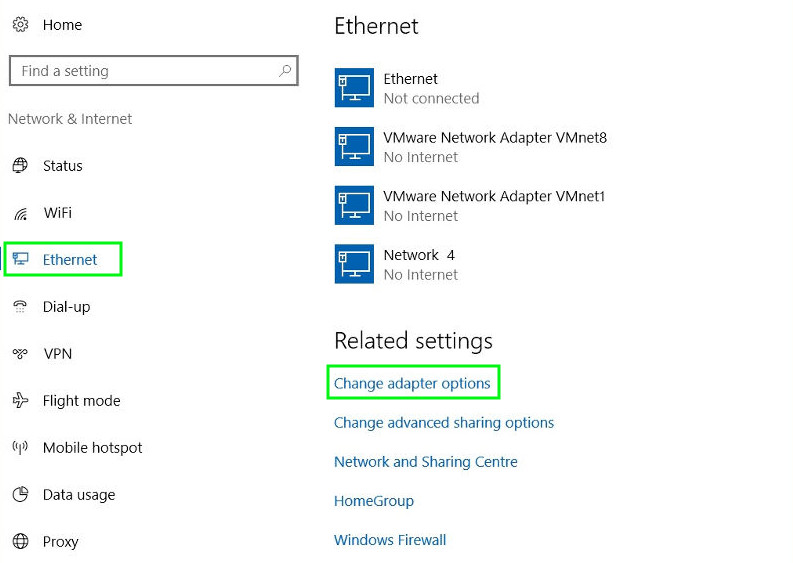 On the WiFi Pineapple's landing page, Bulletins section, press 'Load Bulletins from WifiPineapple.com' button. If it loads, your Pineapple is connected to the Internet correctly.
Now you're all set and ready to go!
I'll be having fun and do some exploring with my new gadget. Expect more write ups on the Pineapple later!